Accordions for WordPress
Awesome accordion plugin for WordPress
Choose License
Join as Member
Access to all plugins and future plugins.
50 domain license for each plugin.
Unlimited download as long as your membership run active.
Automatic plugin update as long as your membership run active.
Free 24/7 support as long as your membership run active.
$19 monthly and $149 yearly.
Cancel any time.
Join to Access
Accordions is pure HTML & CSS3 responsive Accordion plugin WordPress. By this plugin you can display unlimited accordion at same page via short-code.
Compatible With
And mostly work with every page build that's support displaying shortcode under content widgets.
Plugin Features
Translation Ready
Unlimited Accordion.
Responsive Design.
Use Via Short-Codes.
Drag & Drop accordion sorting.
WP Editor for accordion content.

Pro

Short-Codes support inside accordion content

Pro

Default active accordion.

Pro

Multilevel , Nested accordion.

Pro

Click Header to scroll top.

Pro

Active on Mouse Hover.
Hide any accordion without deleting.

Pro

Filter Hook for Accordion Header & Content (Demo Add-on included in plugin folder).

Pro

Open/Active accordion by url Parameter, (ex: yourdomain.com/accordion-page/?id=2)

Pro

Open/Active child accordion by url Parameter, (ex: yourdomain.com/accordion-page/?id=2&c_id=1)

Pro

Mouse click or hover event for active accordion.

Pro

Multi Color Header.
Container Background Image.
Container Background Color.

Pro

Container Text Align.
Font Awesome Icons(Add your own icons).

Pro

Icons Custom Color.

Pro

Icon Position(Left or Right).

Pro

Header Custom Padding.

Pro

Header Custom Margin

Pro

Content Custom Margin

Pro

Content Custom Padding

Pro

Custom Background color for Content.

Pro

Lazy Load.

Pro

Multi icons for accordion header.

Pro

Tabs Features.

Pro

Vertical Tabs.

Pro

Duplicate accordion.

Pro

Display expand/collapse all button.

Pro

Woo-commerce product tab for Q&A
What our Clients say about this Plugin
We request only satisfied clients for submit reviews at wordpress.org plugin repository, the result was amazing we got some inspiration from our clients.
Custom Icons(Add your own icons)
You can add your own icons(font awesome icons) for accordions.
Drag & Drop Content Sorting
An awesome feature you can sort accordion content by drag & drop. sort any content an easy way.
WP Editor for Accordion Content
Edit accordion content with WP editor an awesome update feature added.
Custom Font Size & Color
Customize your accordion by adding your own color and font size for header and accordion content.
Multilevel Accordion
Create awesome multilevel accordion.
Vertical Tabs
Display vertical tabs.
Nested tabs
Display nested tabs unlimited level.
Active accordion
Creating active accordion is easy just select "active" radio button and save you can also make any item keep active on page load and you can reset active by click "Reset Active" button.
Remove any item
You can remove any accordion item by clicking "Remove" button.
Expand or Collapse All
Let you user expand or collapse accordion all together.
WooCommerce Q&A Tab
You can display accordion as WooCommerce product FAQ or Q&A tab
Clients Testimonials
Read our clients testimonial, all are collected from wordpress.org plugin reviews section, picked manually.
I use the Premium Version of his Tool. You can customize the output perfectly. Forget any other Woocommerce Product Slider. This tool rocks. Thanks to Nur Hasan - great job.
Freidhelm
Great job! This plugin works perfect! Thank you.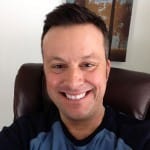 Davidzupec
I had a problem with a missing 'offset' variable. It took Hasan a couple of hours to make an update to the plugin. I am very happy with the plugin and the service.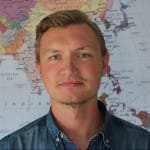 Kasparottosen
Great plug that fits our needs. Simple but the style is very customizable via css. Great support too.
Normdebra
Any Question?
We believe in solid support, Our support team will waiting for your queries.
Is this plugin work with my theme?
Yes, almost work with every theme, just like others shortcode accordion will display by shortcode, you can display under content or theme php file via shortcode anywhere.
Can i duplicate accordion
Yes, after version 3.1.25 release we have added duplicate accordion feature, so you don't need 3rd party plugin for copy/duplicate accordion, it will save your lots of time.
Is this plugin work with page builders?
Yes, almost every page builder support to display shortcode under content or via widget, just like other shortcode you can display via page builders widget anywhere. although we have tested some popular page builder work like a charm.
Video Tutorials
Here some quick video tutorisla may help you to get started.