Classified Maker – Ads Alerts
Ads Alerts  add-on for Classified Maker enable to create alert ads for user, user can create alert by keywords, ads category, location. so that when new ads published ads-alert will send email to subscriber based on their interest. admin can also customize the email via email template editor. Features Alert by keyword. Alert by […]
Choose License
Join as Member
Access to all plugins and future plugins.
50 domain license for each plugin.
Unlimited download as long as your membership run active.
Automatic plugin update as long as your membership run active.
Free 24/7 support as long as your membership run active.
$19 monthly and $149 yearly.
Cancel any time.
Join to Access
Ads Alerts  add-on for Classified Maker enable to create alert ads for user, user can create alert by keywords, ads category, location. so that when new ads published ads-alert will send email to subscriber based on their interest. admin can also customize the email via email template editor.
Features
Alert by keyword.
Alert by Location.
Alert by ads category.
Customizable email template.
Ease create alert and edit or delete.
Clients Testimonials
Read our clients testimonial, all are collected from wordpress.org plugin reviews section, picked manually.
I use the Premium Version of his Tool. You can customize the output perfectly. Forget any other Woocommerce Product Slider. This tool rocks. Thanks to Nur Hasan - great job.
Freidhelm
Great job! This plugin works perfect! Thank you.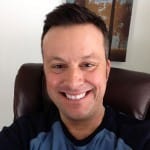 Davidzupec
I had a problem with a missing 'offset' variable. It took Hasan a couple of hours to make an update to the plugin. I am very happy with the plugin and the service.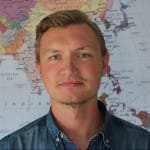 Kasparottosen
Great plug that fits our needs. Simple but the style is very customizable via css. Great support too.
Normdebra