Post Grid
Create awesome grid from any post type for wordpress.
Choose License
Join as Member
Access to all plugins and future plugins.
50 domain license for each plugin.
Unlimited download as long as your membership run active.
Automatic plugin update as long as your membership run active.
Free 24/7 support as long as your membership run active.
$19 monthly and $149 yearly.
Cancel any time.
Join to Access
Create beautiful post grid for any custom post type & page and display anywhere via shortcode. post grid can display on archive pages dynamically on categories, tags, custom taxonomy & terms pages, author, search, date and etc. post grid has pre-made layout allows you to create unique grid instantly. easy to build and settings page for shortcode generate.
Post Grid Plugin Features
Fully responsive and mobile ready.
Unlimited grid anywhere.
Use via short-codes.
Grid custom number post per page.
Grid items custom width.
Grid items custom width for desktop, tablet , mobile device.
Grid items thumbnail custom height.
Display/hide pagination.
Skin & layout Based grid Design.
Custom background color or image for grid area.
Grid items thumbnail size selection.
Custom excerpt count length.
Post query order(ASC/DESC).
Query from any post type.
Query from multiple post type.

Pro

Query post by taxonomy(multiple) & terms(multiple).

Pro

WooCommerce Ready.

Pro

Display Meta Fields.

Pro

Display Short-code via Meta Fields.

Pro

Display YouTube, vimeo video, dailymotion , soundcloud, mp3, gallery, Font Awesome icons on thumbnail area.

Pro

Filterable Grid by custom taxonomy & terms.

Pro

29+ ready skin.

Pro

Ajax load more.

Pro

Extend grid skin by filter hook.

Pro

Extend grid layout by filter hook. create your own theme in a minute.

Pro

exclude by post id's.

Pro

Max number of pagination.

Pro

Pagination custom Next , Previous text.

Pro

Extra query parameter.

Pro

Lazy load on loading grid.

Pro

Post grid for Archive page(category.php, tags.php , custom taxonomy & terms page).

Pro

Custom wrapper (HTML) for meta values display.

Pro

Create unlimited layout via layout editor.

Pro

Add custom HTML(Short-codes) via layout editor.

Pro

Display dynamically on search page.

Pro

Post Carousel Slider.
Post Query Features
Select any post type, single or multiple.
Select categories or tags, single or multiple.
Select custom taxonomy & terms, single or multiple.
Terms relation IN, NOT IN, AND, EXISTS, NOT EXISTS.
Taxonomy relation OR, AND.
Select post status, single or multiple.
Custom number of posts per page.
Custom number of Offset.
Exclude by post ids.
Post query order Descending or Ascending.
Post query order by. ID, Author, Title, Name, Type, Date, post_date, Modified, Parent, Random, Comment Count, Menu order, Meta Value, Meta Value(number), post__in, post_name__in
Custom Meta query and Meta query relation.
Date parameters, Extact date, Between two date.
Author parameters Include authors, Exclude authors.
Password parameters, Display only password protected posts, Posts with the particular password.
Search parameter.
Permission Parameters.
Grid Type
Grid

Pro

Filterable

Pro

Carousel slider
Filterable Features
Build with mixitup.js
Filterable menu style, Inline, Dropdown.
Custom active filter.
Font color, background color, Active/hover background color for menu items.
jQuery pagination.
Custom number of page per item.
Custom Previous, Next text.
Carousel slider Features
Build with Owl Carousel.
Custom column number.
Slider navigation, display or hide.
Navigation Position, Top Left, Top Right, Middle, Bottom Left, Bottom Right.
Navigation style Round, Round border, Semi-Round, Square, Square border, Square shadow.
Slider Dots, display or hide.
Slider Dots style Round, Round border, Semi-Round, Square, Square border, Square shadow.
Slider Dots custom background color.
Slider auto play.
Slide auto play timeout.
Slide auto play Speed.
Slider rewind.
Slider loop.
Slider center.
Slider stop on hover.
Slide Speed.
Pagination Slide Speed.
Slider Touch Drag, Mouse Drag
Support for 3rd Party Plugins
Post Grid also support display data from 3rd party plugin bellow, you can create custom grid for WooCommerce, EDD, WP eCommerce Product display and display post ratting via Rating-Widget, and Query post based on meta query which come form Advanced Custom Fields. you will never feel boring to work with these plugin to Post Grid.
WooCommerce.
Easy Digital Downloads.
WP eCommerce
Rating-Widget: Star Review System
Advanced Custom Fields(For Meta Query).
Query post from any post type
You can select any custom post type to query post and display on grid, post grid also support multiple post type selection so you can display more than two post type on same grid.
Query post from Taxonomy & Terms
You can query post from post taxonomy and terms(category), it support for one taxonomy and unlimited number of terms, you can also reset taxonomy selection anytime.
Query post by meta query
Post grid support seamlessly query post by meta query, so you can display post by logically from meta fields query. Post Grid support meta fields created by popular plugin "Advanced Custom Fields"
Clients Testimonials
Read our clients testimonial, all are collected from wordpress.org plugin reviews section, picked manually.
I use the Premium Version of his Tool. You can customize the output perfectly. Forget any other Woocommerce Product Slider. This tool rocks. Thanks to Nur Hasan - great job.
Freidhelm
Great job! This plugin works perfect! Thank you.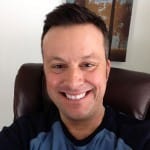 Davidzupec
I had a problem with a missing 'offset' variable. It took Hasan a couple of hours to make an update to the plugin. I am very happy with the plugin and the service.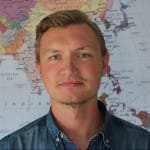 Kasparottosen
Great plug that fits our needs. Simple but the style is very customizable via css. Great support too.
Normdebra
Any Question?
We believe in solid support, Our support team will waiting for your queries.
Does this plugin works with all themes ?
Yes, this plugin should works fine with all themes.
How to upgrade Premium version from Free version ?
Please see the documentation area for upgrading process. https://pickplugins.com/docs/documentation/post-grid/upgrade-to-premium/
Video Tutorials
Here some quick video tutorisla may help you to get started.