Product Designer
WooCommerce ready online product designer for WordPress
Choose License
Join as Member
Access to all plugins and future plugins.
50 domain license for each plugin.
Unlimited download as long as your membership run active.
Automatic plugin update as long as your membership run active.
Free 24/7 support as long as your membership run active.
$19 monthly and $149 yearly.
Cancel any time.
Join to Access
Product Designer is simple and user-friendly plugin for WordPress to allows your customer or user to customize their needs before submitting order. It's also integrated with Woo-Commerce almost you don't have to do anything except adding product images like you add images on the gallery for Woo-Commerce product. The predefined template can be set for each product and very useful to get ideas for your customers. the user can upload their own clip-art/design image for their needs, also they can submit multiple product designs in same order.
Plugin Features
User-friendly designer tools.
Unlimited product sides.
Clip-art with taxonomy.
Clip-art custom pricing.
Customer can upload their own clip-art.
Text art.
50+ hand pick Google fonts,
Fonts can be added by filter hook.
Custom shapes.

Pro

Unlimited templates for each side.
Template can create new or update.
 Any post-type supported.
Unlimited product sides
You can add unlimited product side for add on custom design.
Unlimited templates for each sides
You can create unlimited templates for each side for any product.
Support for Woo Commerce
Product Designer is seamlessly integrated with Woo-commerce.
Clients Testimonials
Read our clients testimonial, all are collected from wordpress.org plugin reviews section, picked manually.
I use the Premium Version of his Tool. You can customize the output perfectly. Forget any other Woocommerce Product Slider. This tool rocks. Thanks to Nur Hasan - great job.
Freidhelm
Great job! This plugin works perfect! Thank you.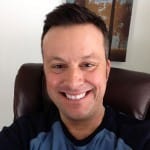 Davidzupec
I had a problem with a missing 'offset' variable. It took Hasan a couple of hours to make an update to the plugin. I am very happy with the plugin and the service.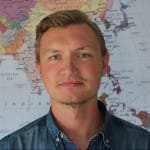 Kasparottosen
Great plug that fits our needs. Simple but the style is very customizable via css. Great support too.
Normdebra