Product Designer
WooCommerce ready online product designer for WordPress
Choose License
Join as Member
Access to all plugins and future plugins.
50 domain license for each plugin.
Unlimited download as long as your membership run active.
Automatic plugin update as long as your membership run active.
Free 24/7 support as long as your membership run active.
$19 monthly and $149 yearly.
Cancel any time.
Join to Access
Product Designer is a plugin that has a huge demand nowadays. it's kinda integrated with WooCommerce. Imagine you have an online t-shirt selling site. Now you want to do something about your site. You wanna make some revolution in the market. so here you go!!! by using our plugin you can give your customers what they want in their t-shirt!! they can design however they want. They can add text, clip art, image whatever they want. They don't need to be a professional designer to design their shirt. This Plugin has some awesome feature which makes it invincible at some points. It's totally responsive and retina ready. You can call it a user-friendly plugin without any hesitation.
Plugin Features
User-friendly designer tools.
Unlimited product sides/part.
Customize button on WooCommerce shop page loop item.
Clip-art with category.
Clip-art custom pricing(coming soon).

Pro

Customer can upload their own clip-art.
Text art.

Pro

Curve text.
50+ hand pick Google fonts,
Fonts can be added by filter hook.
Custom shapes.

Pro

Unlimited Pre-saved templates.

Pro

Display Quotes

Pro

Bar Code

Pro

QR Code
This Plugin Can be Your right choice. This will add a new dimension of success in your site. If you want to do something revolutionary, this plugin is the right weapon to do that.
Clip Art
By using our T-shirt editor your visitors can add clip art to their t-shirt according to their need. It will make the t-shirt fancy.
Shapes
If you want to do some fancy design by using only various shapes, here you go!! we added a different kind of shapes to make some funky and fancy designs!!!!
Text
well, without text how can a design be so cheerful?  It's not possible. So we added  50+ hand pick Google fonts just for you. Now you can choose with a great freedom.
Display Quotes
Product designer Plugin allows you to store some precious quotes and user can use them to their product.
Curve Text
Our product designer support curve text, you can set custom radius, spacing, font family, color, opacity and more just like text.
QR Code
You can add QR code on your design.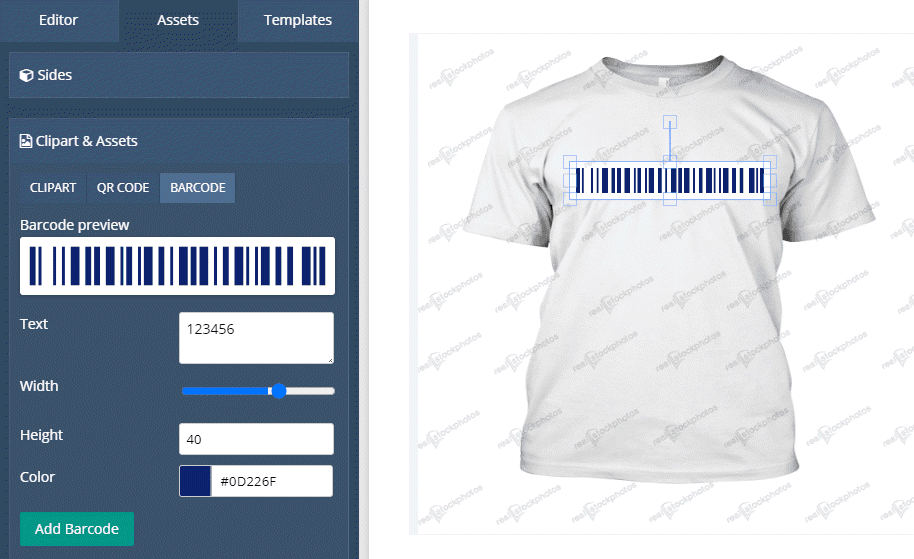 Bar Code
You can add bar code to your design.
Unlimited product sides
Our woocommerce product designer has this awesome feature just to fulfill your demands. You can design in any side possible now. No more front and behind design!!! you can now insert product design in top bottom, right side, left side also.
Unlimited templates for each sides
In our plugin, you can make unlimited template of product with any kind of design for your customers. So that they can choose them according to their choice. After all, they can custom the template if they want!
Support for Woo Commerce
our plugin can be used as an individual product designer but it will work at its best when it will integrate itself with woocommerce. you can call it woocommerce if you want. But it is also compatible with any kind of e-commerce platform.
Clients Testimonials
Read our clients testimonial, all are collected from wordpress.org plugin reviews section, picked manually.
I use the Premium Version of his Tool. You can customize the output perfectly. Forget any other Woocommerce Product Slider. This tool rocks. Thanks to Nur Hasan - great job.
Freidhelm
Great job! This plugin works perfect! Thank you.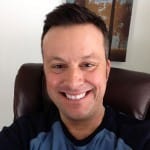 Davidzupec
I had a problem with a missing 'offset' variable. It took Hasan a couple of hours to make an update to the plugin. I am very happy with the plugin and the service.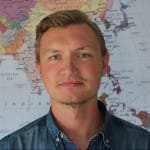 Kasparottosen
Great plug that fits our needs. Simple but the style is very customizable via css. Great support too.
Normdebra
Any Question?
We believe in solid support, Our support team will waiting for your queries.
Is this plugin work with my theme?
Yes, this plugin should work fine with all theme without any problem, in-case you have any issue please contact our support.
Is this plugin work with WooCommerce?
Yes, this plugin is WooCommerce ready. user can submit order from designer and purchase just like WooCommerce product.
Video Tutorials
Here some quick video tutorisla may help you to get started.