Product Slider
Fully responsive and mobile ready Carousel Slider for your product any post types. unlimited slider anywhere via short-codes and easy admin setting. Display product support for: WooCommerce. Easy Digital Downloads. WP eCommerce Features 29+ ready skin. Query post by taxonomy(multiple) & terms(multiple). Display Meta Fields. Display YouTube, vimeo video, soundcloud, mp3, gallery on thumbnail area. […]
Choose License
Join as Member
Access to all plugins and future plugins.
50 domain license for each plugin.
Unlimited download as long as your membership run active.
Automatic plugin update as long as your membership run active.
Free 24/7 support as long as your membership run active.
$19 monthly and $149 yearly.
Cancel any time.
Join to Access
Fully responsive and mobile ready Carousel Slider for your product any post types. unlimited slider anywhere via short-codes and easy admin setting.
Display product support for:
WooCommerce.
Easy Digital Downloads.
WP eCommerce
Features
29+ ready skin.
Query post by taxonomy(multiple) & terms(multiple).
Display Meta Fields.
Display YouTube, vimeo video, soundcloud, mp3, gallery on thumbnail area.
Extend grid skin by filter hook.
Video Tutorial
https://www.youtube.com/watch?v=94F4xk_7o4g
Clients Testimonials
Read our clients testimonial, all are collected from wordpress.org plugin reviews section, picked manually.
I use the Premium Version of his Tool. You can customize the output perfectly. Forget any other Woocommerce Product Slider. This tool rocks. Thanks to Nur Hasan - great job.
Freidhelm
Great job! This plugin works perfect! Thank you.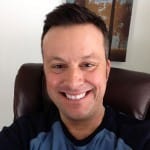 Davidzupec
I had a problem with a missing 'offset' variable. It took Hasan a couple of hours to make an update to the plugin. I am very happy with the plugin and the service.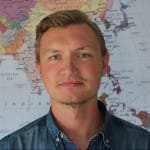 Kasparottosen
Great plug that fits our needs. Simple but the style is very customizable via css. Great support too.
Normdebra