Team – Responsive Team Showcase Plugin for WordPress
Display your team member with awesome showcase grid.
Choose License
Join as Member
Access to all plugins and future plugins.
50 domain license for each plugin.
Unlimited download as long as your membership run active.
Automatic plugin update as long as your membership run active.
Free 24/7 support as long as your membership run active.
$19 monthly and $149 yearly.
Cancel any time.
Join to Access
Fully responsive and mobile ready meet the team showcase plugin for WordPress. Team is pure HTML & css3 responsive meet the team grid for WordPress.
Display team member profiles with descriptions and links to social media using our short-code, widget. this plugin also support themes.
Plugin Features - Team Showcase Plugin
** Pro marker features only available in premium version.
Unlimited team's anywhere.

Pro

30+ Ready Different Skin.
Fully responsive and mobile ready.
Custom number of member query.
Team post thumbnail images size selection.
Team grid items custom width.
Team grid thumbnail custom height.
Team grid items text align.
Background image for team area.
Team member name font color.
Team member name font size.
Team member position font color.
Member position font size & color.
 Team member bio font color.
Team member bio font size.
Enable Masonry grid for any themes.
Grid items text align.
Member bio font size.

Pro

Display from member categories(group).

Pro

Display by member id's.

Pro

Custom icons for custom social links.

Pro

 Clickable link to custom post team members.

Pro

Clickable link to custom link to team members.

Pro

Popup profile box on click member thumbnail.

Pro

Popup Slider on click member.

Pro

Different image for Popup.

Pro

Custom height & width for social icons.
Member bio full or excerpt selection.
Custom number of excerpt length.
Custom "read more" text for excerpt.
Custom CSS for each team grid.
Drag & Drop sorting for custom social icons.

Pro

Social link for mobile/telephone numbers.
4 different ready style for social icons.
Pagination support.
Query order.
Query order by.
Custom slug for team members

Pro

Mixitup style team grid.

Pro

Custom pagination for Mixitup.

Pro

Default active filter for Mixitup.

Pro

Skill bars.

Pro

  Short-code support for team member content.

Pro

  Popup Slider.
Add your own social links & icons
Super easy to create your own social links and add your icons for members. icons can be sort as you need.
Skill display
Display member skill with bars.
Display Full or Excerpt for Member Bio
You can display full content or excerpt for member bio by easy selecting from option.
Link to member
You can link up to members to custom post or custom link or popup profile box.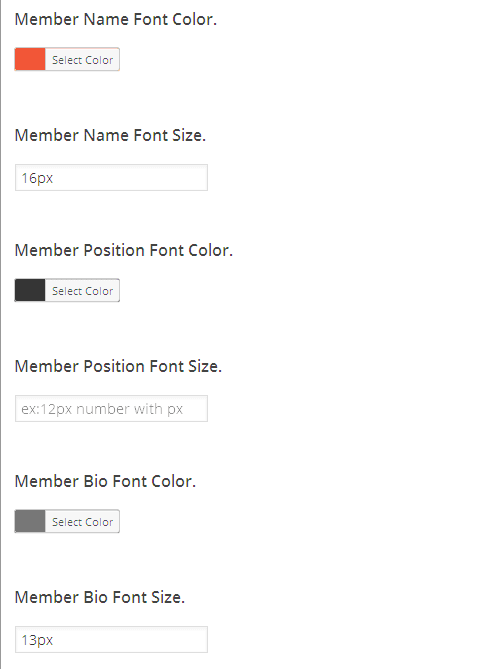 Control your own color and font sizes
Simply choose your color and font size for member name, positions and bio text.
Custom Social Icon Size & Style
You will see option for social icon size(width & height) for team members on short-code edit page, so you can use different icon size for each different team grid.
Sort able grid items
You can sort grid items as your needs.
Clients Testimonials
Read our clients testimonial, all are collected from wordpress.org plugin reviews section, picked manually.
I use the Premium Version of his Tool. You can customize the output perfectly. Forget any other Woocommerce Product Slider. This tool rocks. Thanks to Nur Hasan - great job.
Freidhelm
Great job! This plugin works perfect! Thank you.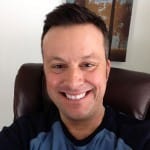 Davidzupec
I had a problem with a missing 'offset' variable. It took Hasan a couple of hours to make an update to the plugin. I am very happy with the plugin and the service.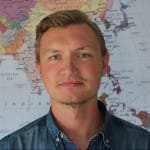 Kasparottosen
Great plug that fits our needs. Simple but the style is very customizable via css. Great support too.
Normdebra
Video Tutorials
Here some quick video tutorisla may help you to get started.