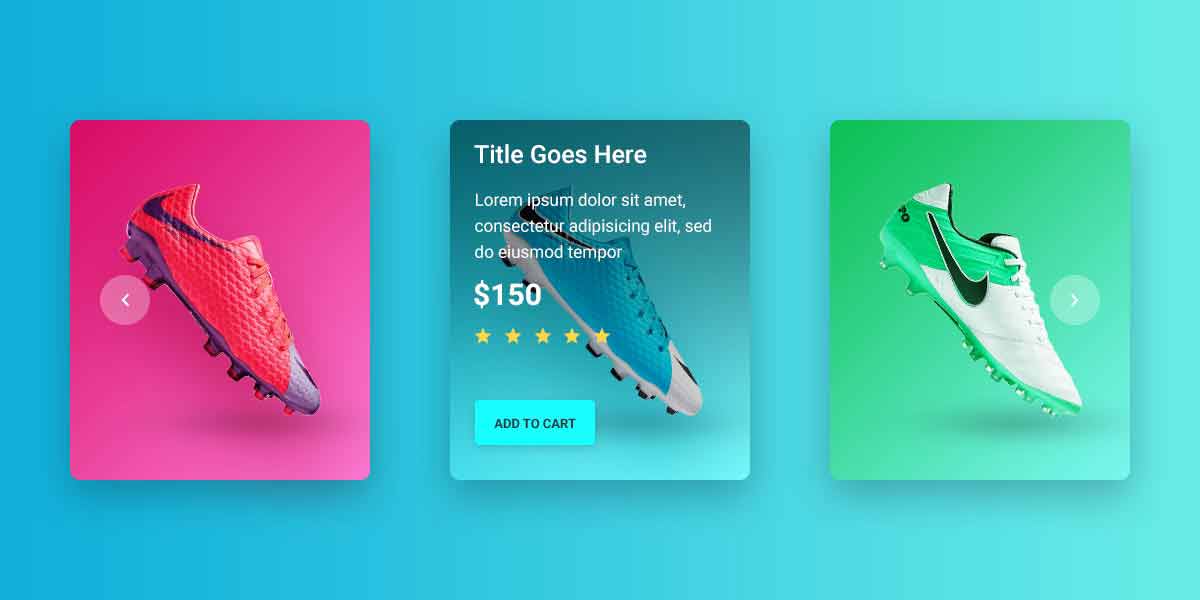 Woocommerce Product Slider
Woocommerce product Slider is the newest and finest addition to the collection of the plugin for Woocommerce. Your website won't be uncommon if you don't use this plugin. Because we simply made this plugin all in all. We have so many useful and attractive features. When visitors will visit your site they will be amazed […]
Choose License
Join as Member
Access to all plugins and future plugins.
50 domain license for each plugin.
Unlimited download as long as your membership run active.
Automatic plugin update as long as your membership run active.
Free 24/7 support as long as your membership run active.
$19 monthly and $149 yearly.
Cancel any time.
Join to Access
Woocommerce product Slider is the newest and finest addition to the collection of the plugin for Woocommerce. Your website won't be uncommon if you don't use this plugin. Because we simply made this plugin all in all. We have so many useful and attractive features. When visitors will visit your site they will be amazed by the sliding of products. it has widget support so you can display on sidebar and footer widget area easily. Its also support display featured marker, sale marker to get visitor attraction.  Pre-made ribbon is available to get more attractive for the slider, you can also add your own custom ribbons.
Plugin Features - Woocommerce Product Slider
Fully responsive and mobile ready.
Unlimited slider anywhere.
Query post from latest post, Older Published, Featured Items, by Only Year, by Month of a year.
Custom number of slider items to query.
Custom number of Slider column number.
Custom number of Slider column number for Mobile device.
Slider auto play.
Slider stop on hover.
Slider touch drag.
Slider mouse drag.
Slider items thumbnail images size selection.

Pro

Items thumbnail link's to category or product.
Slider items thumbnail custom height.
Featured product marker.
Ribbons for slider.
Background Image for slider area.
Items category display/hide.
Items featured marker display
Items Add to cart button default/custom style.
Items Add to cart button Display
Add to cart Background Color.
Add to cart Text Color.
Items title display/hide
Items title color.
Items title font Size.
Items price color.
Items price Font Size.
Slider pagination background color.
Slider Pagination Text Color.
Default image for empty thumbnail.

Pro

Total 29 Different Themes.
Custom Slider Column Number in Mobile.
Slider Items Title Color.

Pro

Display from On Sale Product.

Pro

Display Best seller product.

Pro

Display top rated product.

Pro

Display from Product Taxonomy & Categories.

Pro

Display by Product id.

Pro

Display by SKU.

Pro

Display product from Recently viewed.
Slider Navigation position middle.

Pro

Filter hook for slider items.
Hide out of stock product

Pro

  Product slider dynamically on archive pages.

Pro

  Featured product at first.

Pro

  Meta query.

Pro

  Upsells, Cross-sells Product, this only work in single product page.

Pro

  Quantity field with add to cart button.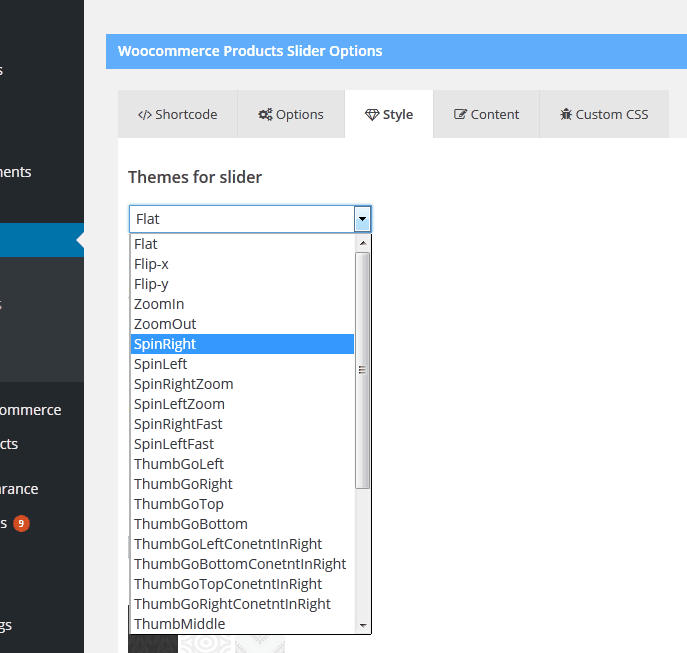 30+ Total Different Ready Themes.
Most of the woocommerce slider is lack of theme variation. We have added 30+ sliding themes . Now you can choose theme with variation and can personalize nicely. This vast collection of theme is the exclusive thing about this plugin.
Filter Slider Content.
You can filter the publication of content  by using this feature. Like this kind of content: Latest Published, Older Published, Featured Product, On Sale Product, Best Selling Product, Top Rated Product, Product Taxonomy & Categories, Product id and etc. This will decorate the site more effectively and will enhance the visitors interest.
20 Ready Ribbons.
Ribbons are very much needed in  any site to mark any exclusive product or offer. We have 20 ready different kind of Ribbons just for your woocomerce site. Also you can add your own choice of ribbon if you want by putting url in setting.
Add your own Color & Font size
Customize your slider by your own color and font size for slider items title, price and add to cart buttons. This feature is a little bit difference than other woocommerce slider.
Meta Query
You can display your product based on meta query. This is an advanced search feature. This is necessary and demandful in any woo commerce slider.
Clients Testimonials
Read our clients testimonial, all are collected from wordpress.org plugin reviews section, picked manually.
I use the Premium Version of his Tool. You can customize the output perfectly. Forget any other Woocommerce Product Slider. This tool rocks. Thanks to Nur Hasan - great job.
Freidhelm
Great job! This plugin works perfect! Thank you.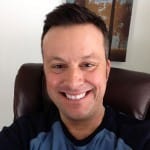 Davidzupec
I had a problem with a missing 'offset' variable. It took Hasan a couple of hours to make an update to the plugin. I am very happy with the plugin and the service.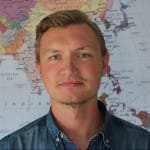 Kasparottosen
Great plug that fits our needs. Simple but the style is very customizable via css. Great support too.
Normdebra
Any Question?
We believe in solid support, Our support team will waiting for your queries.
Is this plugin work with my theme?
Yes, almost work with every theme,
Is this plugin work with page builders?
Yes, almost every page builder support to display shortcode under content or via widget, just like other shortcode you can display via page builders widget anywhere. although we have tested some popular page builder work like a charm.
Video Tutorials
Here some quick video tutorisla may help you to get started.